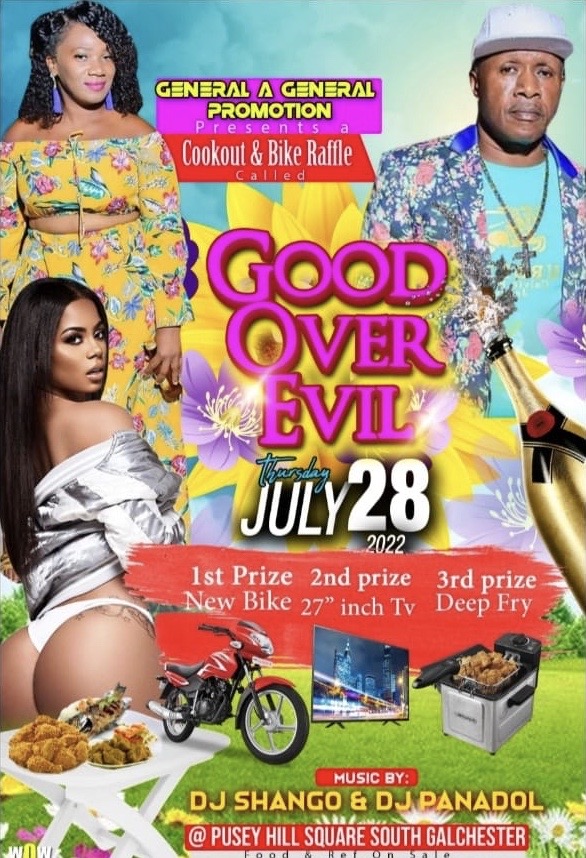 Cookout and Bike Raffle called GOOD OVER EVIL
The wait is over as the General will be bringing back togetherness, niceness and happiness to the Pusey Hill fam. Roll-out to join friends old and new when, General A General Promotion presents a Cookout and Bike Raffle called GOOD OVER EVIL, Thursday July 28th, 2022. At our cookout we promise only great foods, prepare by Manchester finest chefs. So from many varieties of sumptuous dishes, join us fam for early breakfasts, lunches and meals. Our raffle is a big deal: 1st prize: one spanking new bike, 2nd prize: one 27 inches television and 3rd prize: one deep fry. Big tings a gwan! Everything up! Nuff said! The musical juggling will never stop but will be blazing with all your favorite selections from Galchester baddest selectors, DJ Shango and DJ Panadol. Feel free to make your requests or money-pull-up your songs. Fam keep the bartenders busy, there will be regular and top-shelf liquors for everyone. Mark the date, we cannot wait to eat, drink, party and just simple have a great time with you.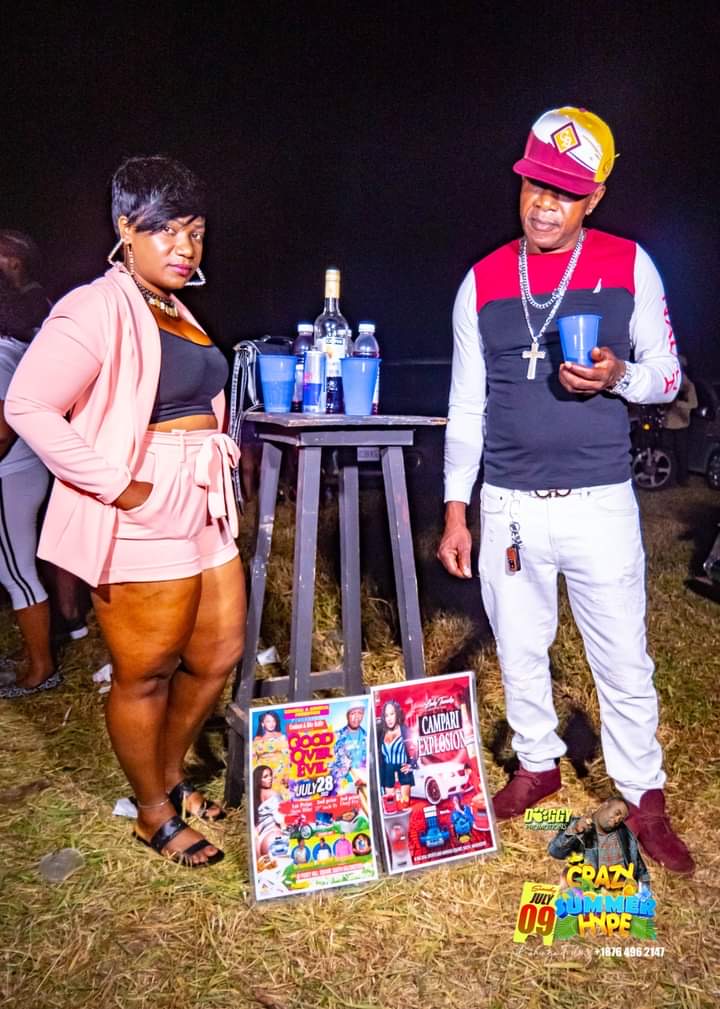 Previous events from this organizer.